Let's get to know their roles and responsibilities
What is web development?

It is the task that is associated with developing websites. Web development process involves web and server-side scripting and security configuration design, web content development, client-side. A website can either be a simple 1 page site or a complex application so when you view the site on a browser it is because of all the processes in the development.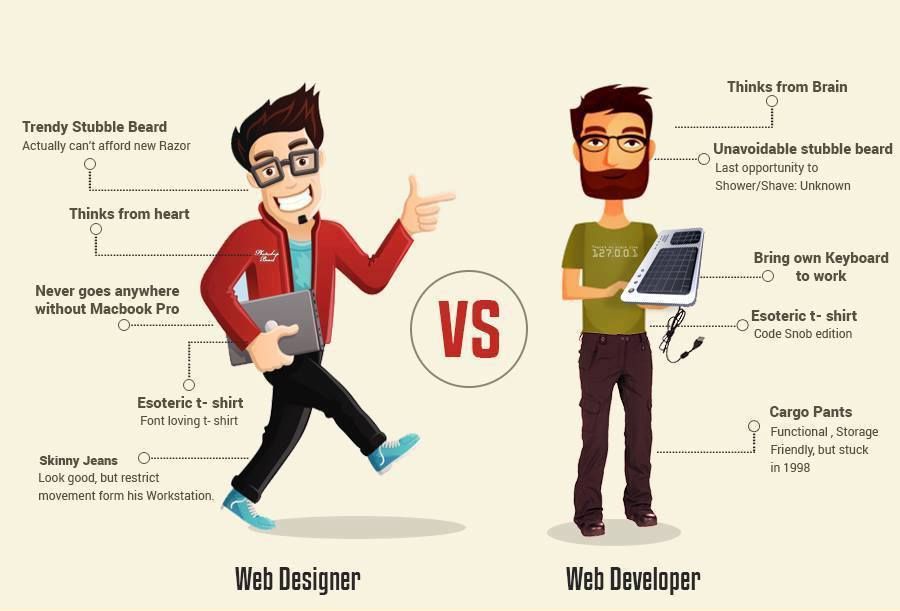 What is a web developer?

Web developer is a programmer that specializes on the development of the world wide web applications using a client-side model. They are also responsible for designing, coding and modifying website from layout to function according to client specifications. So, web developers usually just focus on few languages so either he can focus on front-end programming of a website using the HTML and CSS and JavaScript or the server-side programming such as PHP, Java, Ruby and the like.
3 Roles of Web Developer:
Front End Developer – known as client-side development. Mostly work on programming on all public facing visuals and elements as part of a website design. Often they collaborate with website designer. Html, CSS and Java Script are the languages that they use.
Back End Developer – hidden layer that they cannot see when they visit a website. They must have a strong programming skills. It is important to know the following programming languages such as least SQL, Python, Java, PHP, and etc.
Full Stack Developer – someone who has a good understanding of how the web works at each and every level. He should know both of best worlds.
What is a Web Designer?

A web designer creates layouts that are usually pleasing to visitors. He makes sure that visitors spend more time on a website and analyses the latest trend in web design, principles and norms and follow what the user expect when visiting a website. Web designers also focuses on adding branding elements on the site without making them too abrupt compared to the rest of the design. Since web design, covers a lot of responsibilities they can specialize in specific area of the website.
3 Roles of Web Designer:
User Interface (UI) Designer – deals with user interaction. He makes sure that users are able to interact with the elements and the site or application needs to be designed in a manner so that it fits the users work flow.
User Experience (UX) Designer – makes sure that the website is able to keep the visitors engaged. He analyses data before finalizing any design on the website. Also, he runs complex test and restructure the website when needed to keep the user experience optimal.
Visual Designer – A combination of the duties of a UI and UX designer. Visual designing creates interfaces that are both visually pleasing and convenient to use and it also involves creativity and programming.


Source: www.simplilearn.com


Related Topics: